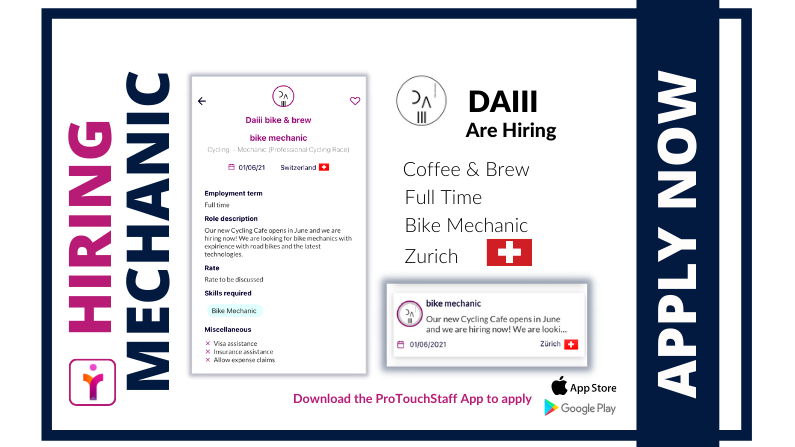 DAIII.CC is HIRING
The new Zurich Brew & Cafe DAIII.CC launching soon seeks a Full Time qualified Cycling Mechanic.
The position offers an opportunity to be involved in their latest hot new project.
If you can work in Switzerland and are qualified, apply on the ProTouchStaff App.
Directly download it from the links on our website
Good Luck!
read more