SPORTS STAFFING & SPORT JOBS
WE CONNECT THE WORLD OF SPORT
Companies: Post your sport jobs and  hire the perfect sport staff
Staff: Subscribe and find your dream sports job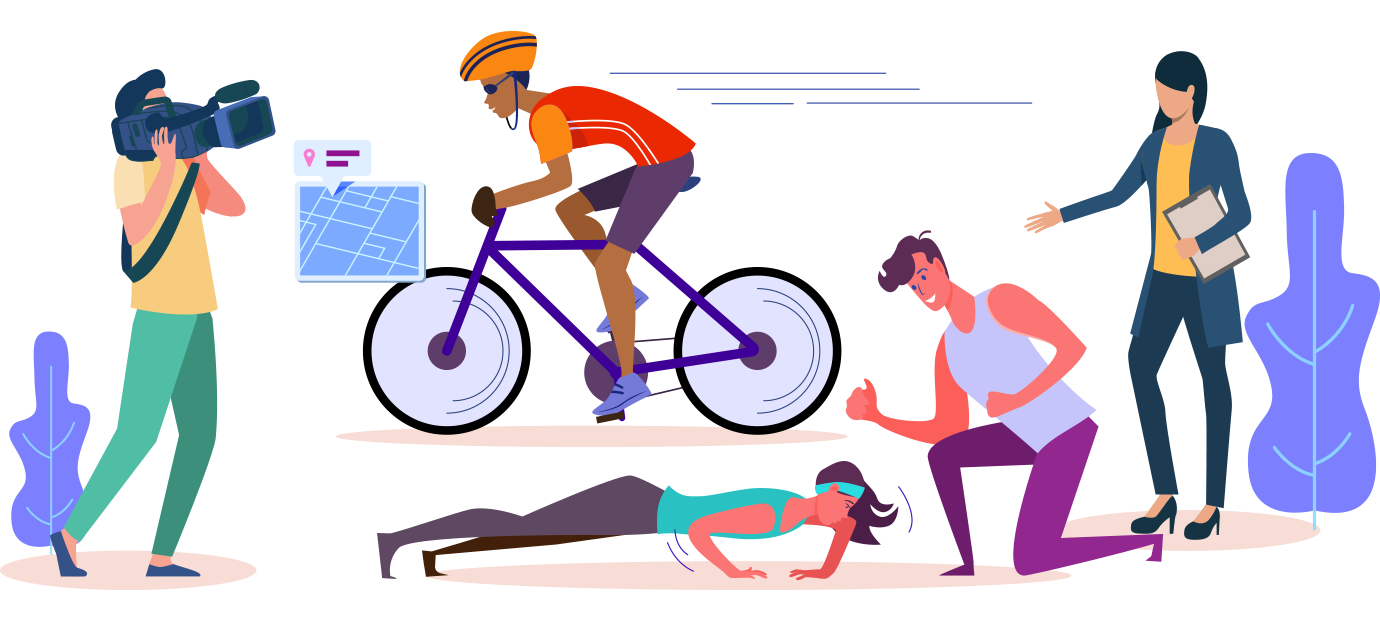 Companies:
Use our self-service app to
Post your job vacancies
Find & Hire your staff in-app
Contact us to discuss our personalised recruitment services for employers.
Staff:
Download the app
Pay your annual subscription
Complete your profile
Search and apply in-app
 Be invited to apply for jobs
Find your  job & get hired
Contact us to discuss our Sports Staffing Agency service to find your dream job!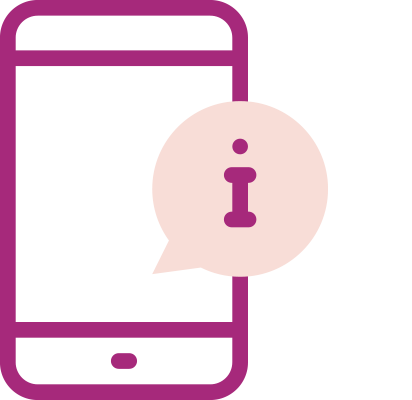 Online Solution
Search for Sport Jobs and Sports Staffing on your phone.  ProTouchStaff is easy and fast with everything managed digitally on the cloud. Custom built for employers and staff in the world of sport.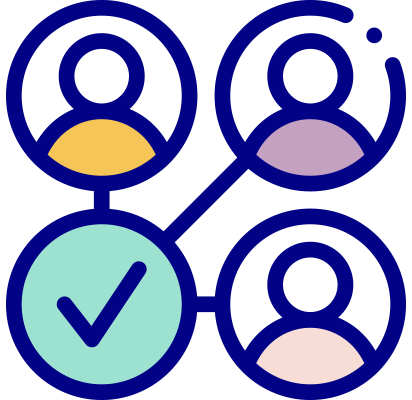 Staff
Are you looking for your dream job in the sports world?  Or are you already there and looking for a change?  Behind the scenes or in the action,  join us now!          We are here to help you.

Who are the ProTouchStaff Sports Staffing solutions for? 
Sports Teams, Sports Federations, Sports Event Organisers, Sports Manufacturers, Sports Broadcast, Sports Social Media professionals, Sports Retail Brands, Sports Marketing Agencies, Sports Travel Agencies, Sports Education and Training, Sports Photographers, Sports Video Production Teams, Sports Communications Agencies, Back Office in Sports, Sports Hospitality and much more!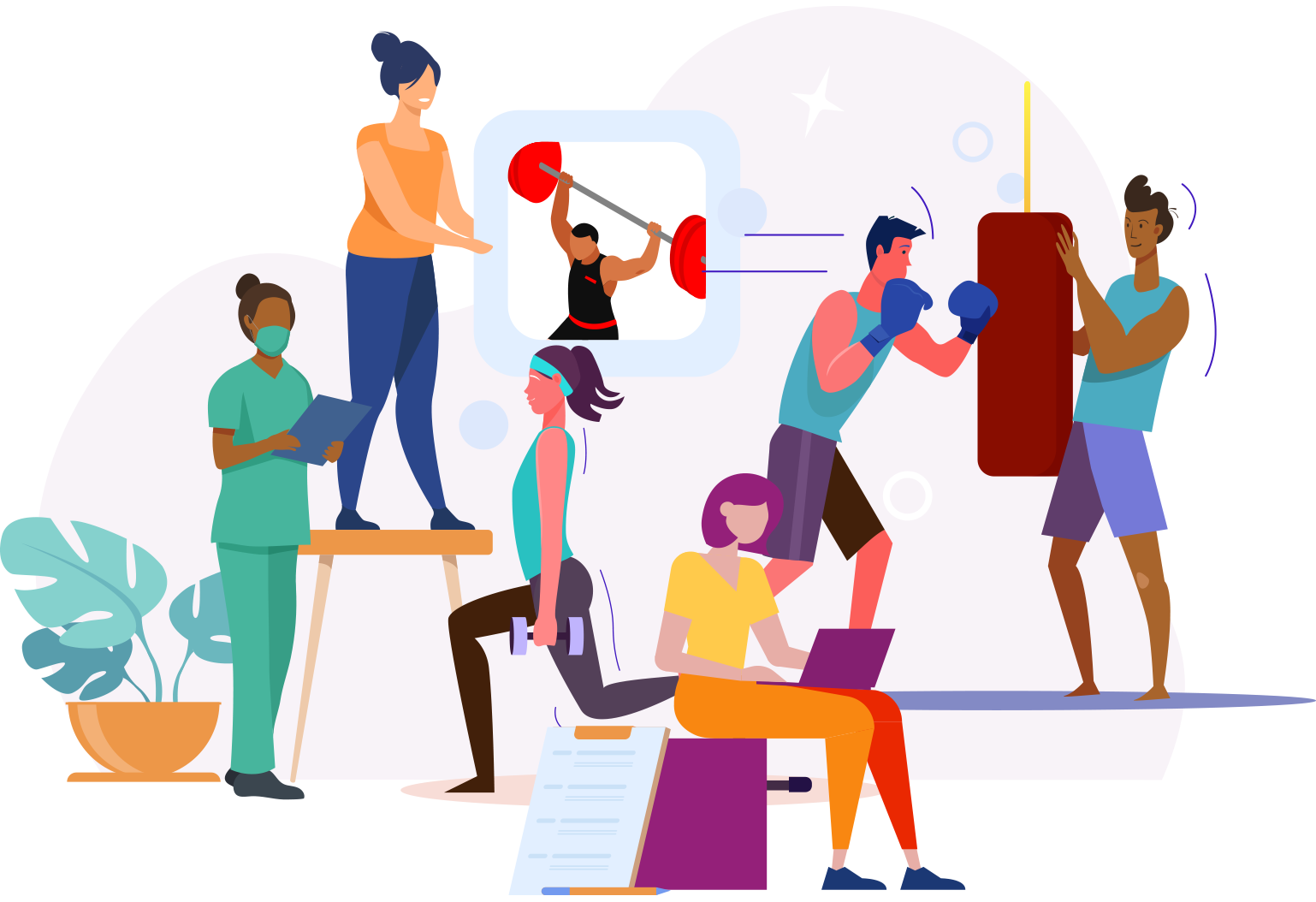 Our mobile Sports Staffing solution, is custom-built for sport, by sports professionals with  40+ years of experience in Professional Sports Teams and Events  
A unique hub, built to connect the companies and staff in the sports world.
Easy to use.  Searchable by profile, skill, location and even live availability.
Sports Staffing and Sport Jobs are our purpose. 
If you are part of the sports industry or want to be, ProTouchStaff is for you.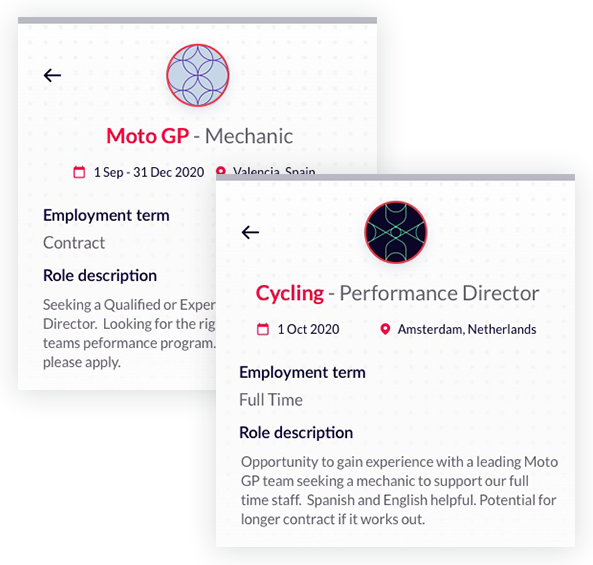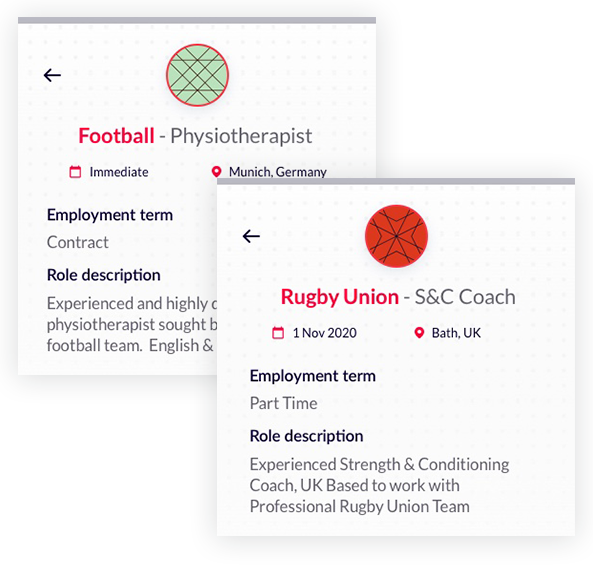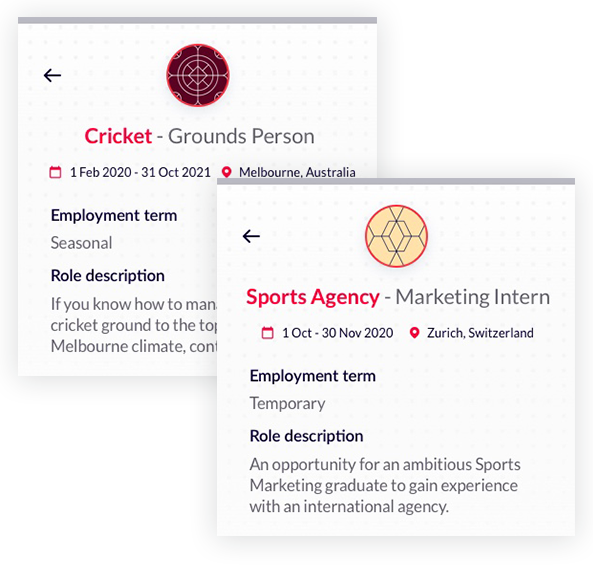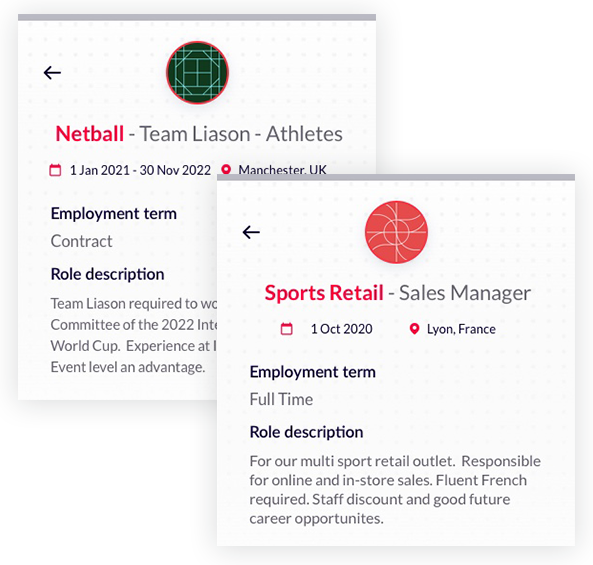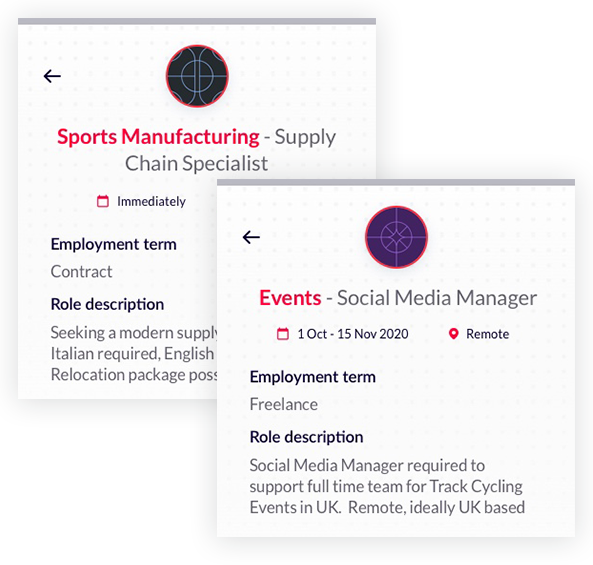 Sports Jobs are easy to find and clear to read on the ProTouchStaff App, with various features shown such as:
Key skills required
If its contract or employee
Start date if known
Duration of role
Location of work
Extras provided
Pay rate if declared
Sports Jobs including CEO, Performance Director, Bus Driver, Social Media Manager, Physiotherapist, Aerodynamic Specialist, Sport Director, Mechanic, Finance Director, Admin Manager, Hospitality Manager/Host, Sales Assistant, Warehouse Manager and many more.

 
ProTouchStaff
Mobile & Web App
Recruit Staff | Search Jobs 
Notifications of new items
Save favorite staff or jobs
In-app digital signatures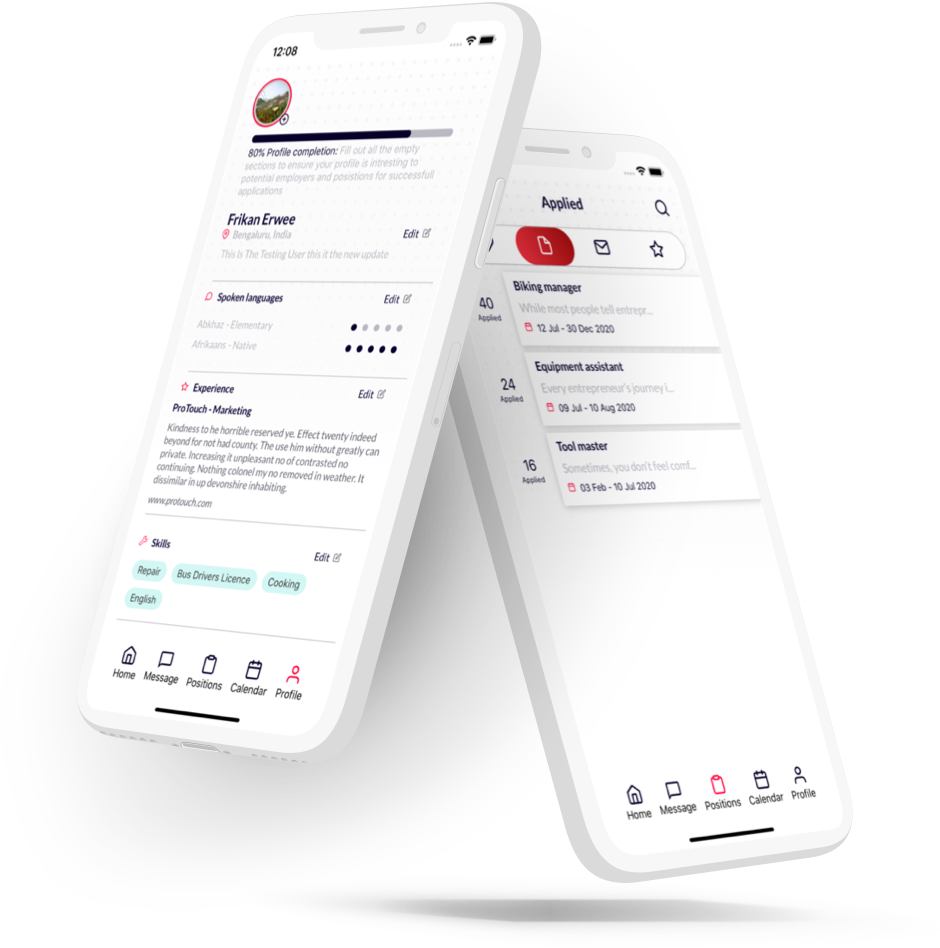 Companies, Teams, Federations
Contact us for a demonstration of our Mobile and Web App's plus an introduction to our staffing services including:
External Candidate Searches
Candidate Short Lists
Full-Service Recruitment
Staff
Contact us to discover how our Sports Staff Agent service can help you, which includes:
Being your personal recruiter
Advice on upskilling
Find you your dream job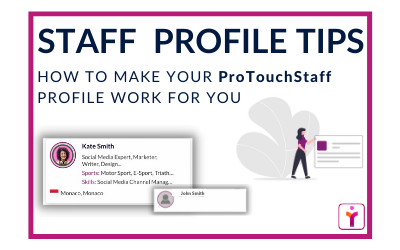 How to Build your ProTouchStaff Profile to help you get your dream job!
#Profile
#Bio / About You
#Job Interests: Job Term, Role, Sport
#Relevant Skills
#Relevant Experience
#Languages
#Relevant Education
#Useful Documents
All you need to make your profile appeal to the sports brands and tag you as a favorite
read more